IU Kelley Dedicates New Undergraduate Building
Posted September 22, 2014 in Project Updates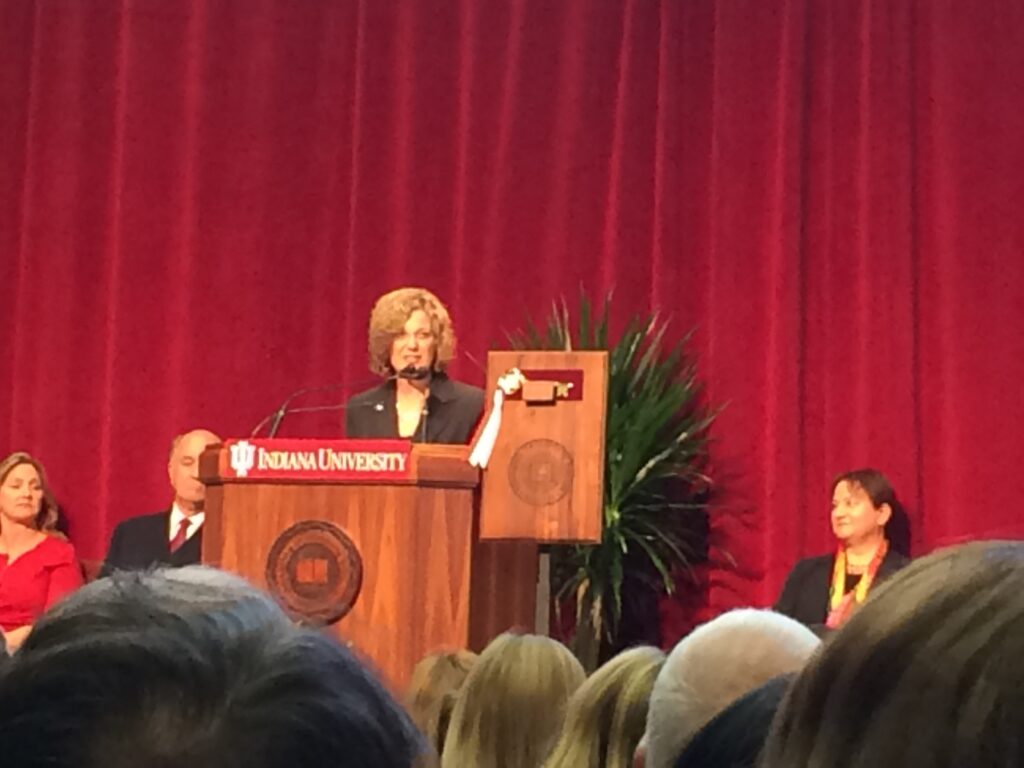 Recently, Skillman had the privilege of attending the dedication of the Hodge Hall, the newest addition to the prestigious IU Kelley School of Business in Bloomington.
This dedication was the culmination of a project that entered the planning stages nine years ago and broke ground in 2012. As part of a $60 million-dollar initiative to expand and renovate the school's existing 150,000-square-foot, 48-year-old facility, the new Hodge Hall provides students and faculty with an additional 90,000 square feet of space, including 20 new classrooms as well as several meeting rooms, student collaboration space, a student commons, and event space.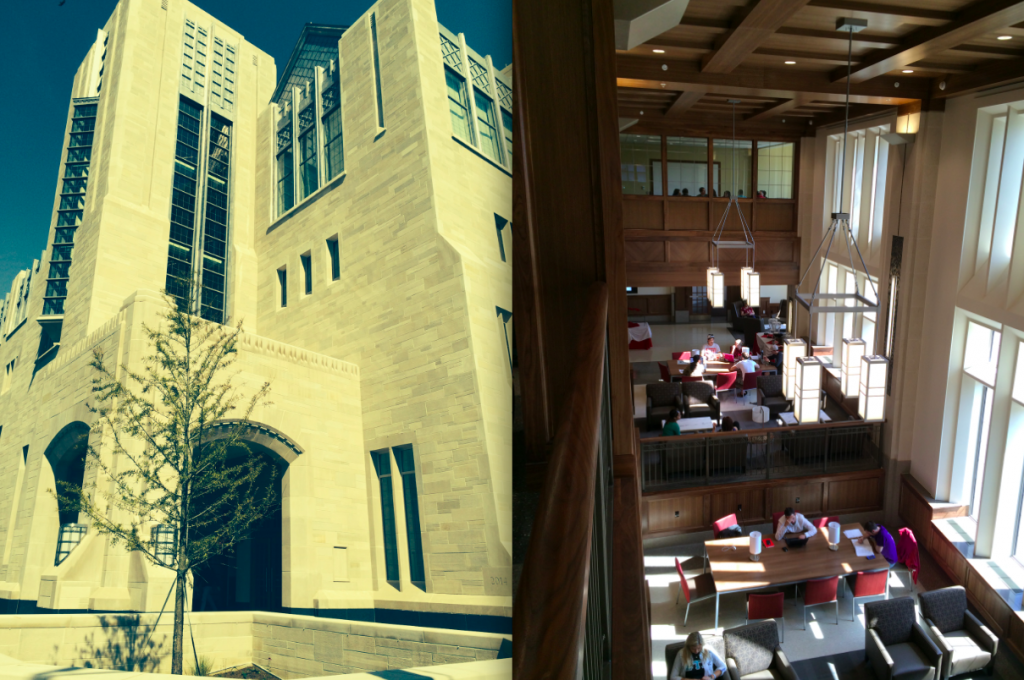 Other unique features include the 3M Sales and Communications Lab, a behavioral research lab, a new student-managed apparel store, and a stock trading room with state-of-the-art informational resources.
"Through its enhanced classroom and collaborative spaces and state-of-the-art technologies, Hodge Hall will enable our students to more easily connect with top business leaders and companies around the state, nation, and world, preparing them for their own successful careers in the global marketplace," said IU President Michael A. McRobbie.
Skillman is proud to have helped guide the construction of Hodge Hall to completion. As Dean Idalene Kesner said at the dedication ceremony, "When you look at Hodge Hall, I hope you see possibilities." We certainly do.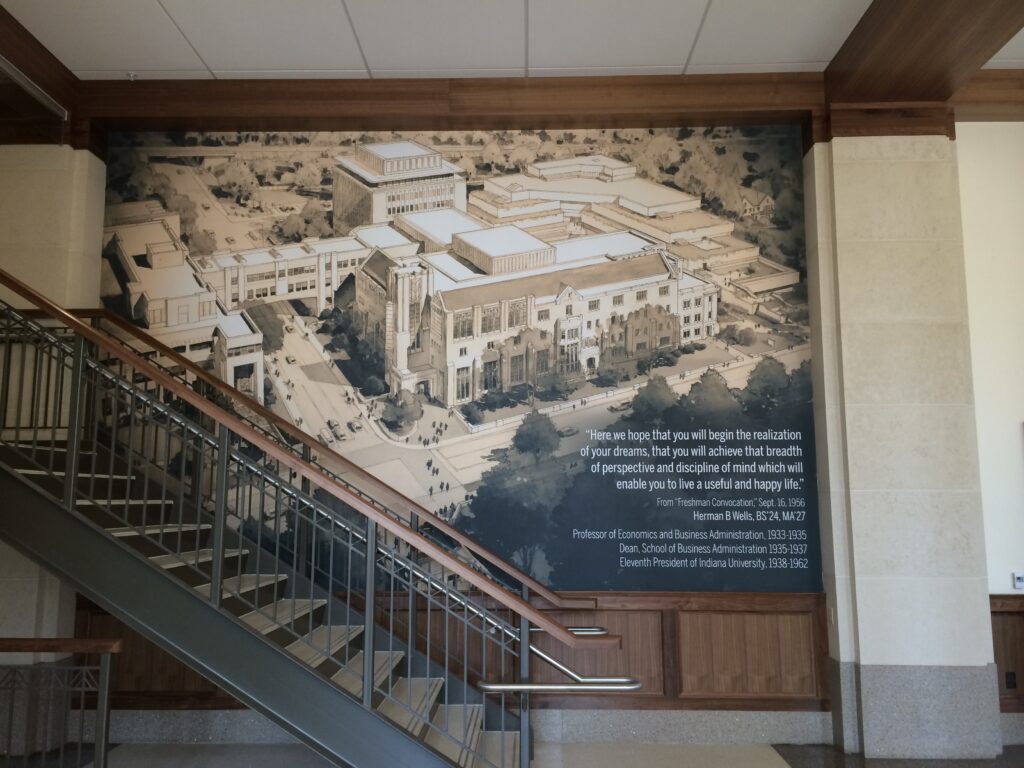 Click here to learn more about Skillman's work in higher education.