Strategically Planning for Renovation Project Success
Posted August 5, 2014 in Project Updates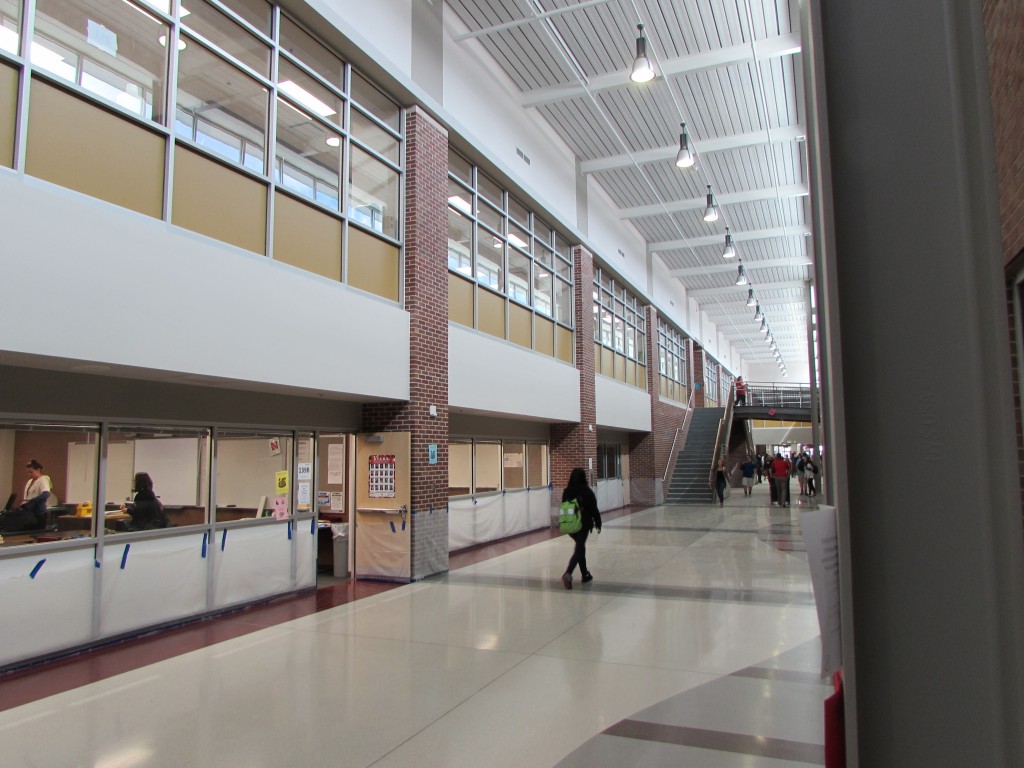 If you have ever been through a renovation project, you know the enormous amount of detailed strategy and teamwork that goes into the process. To move hallways, erect walls, and tear down old structures requires extensive planning. To do all of that while maximizing time and budget resources and without sacrificing the quality of the finished project creates another layer of complexity. When you add more than 2,000 high school students to the mix, it gets even more complicated.
Large-scale success is based on small, strategic steps
Two years ago, construction began on an exciting project for Southport High School. The school needed a plan to bring more modern and efficient facilities to the campus without jeopardizing the learning environment for the school's 2,200 students. The $15 million project adds and renovates 300,000 square feet and touches almost every part of the school from sciences labs to music spaces to the cafeteria while improving technology, circulation and accessibility.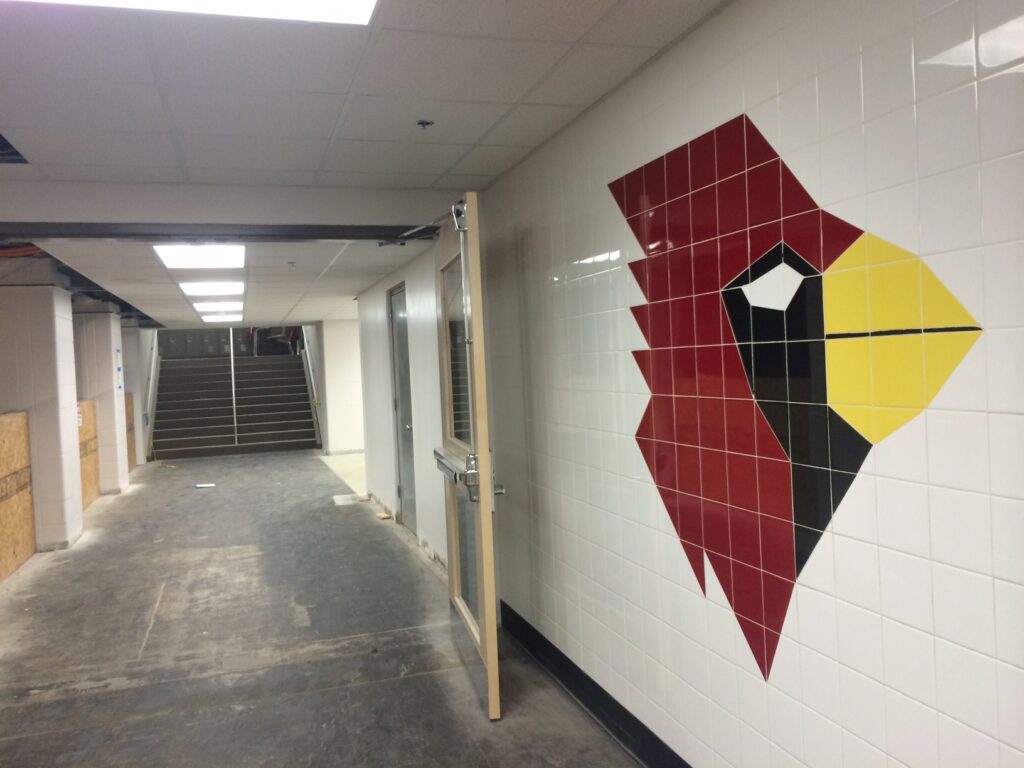 Planning for a project like Southport is a process that Skillman Vice President Victor Landfair likens to solving a "complex puzzle." To begin, Skillman gathers key decision makers, including the building owners, project manager, and site manager, to determine the best project timeline. This includes identifying completion priorities, milestone dates that must be met and activities that cannot be interrupted by construction.
 "Our job," explains Scott Conaway, Site Manager for Skillman at Southport High School, "is to determine what plan has the least impact to education, safety, and the school's programs while still maintaining the integrity of the construction process." Together, Skillman and Southport developed a seventeen-phase plan that would preserve classroom space for ongoing instruction and provide safe traffic areas for students throughout the two-year project. 
Defining fixed priorities determines areas for flexibility
With students as the top priority, a crucial part of the process was to provide the necessary emergency exits and safe circulation routes that allowed them to make it to class on time. Maintaining building and life safety systems while classes were in session was also a top concern, as was creating a traffic pattern to keep students out of hazardous construction areas. 
To achieve this, Skillman planned construction phases around natural breaks in the school calendar such as school holidays and focused on creating "swing spaces" first, which allowed the school more space and flexibility to move as needed. Contractors were instructed to keep an eye on the clock, taking care to move ladders and other hazards out of the way before every passing period throughout the school day.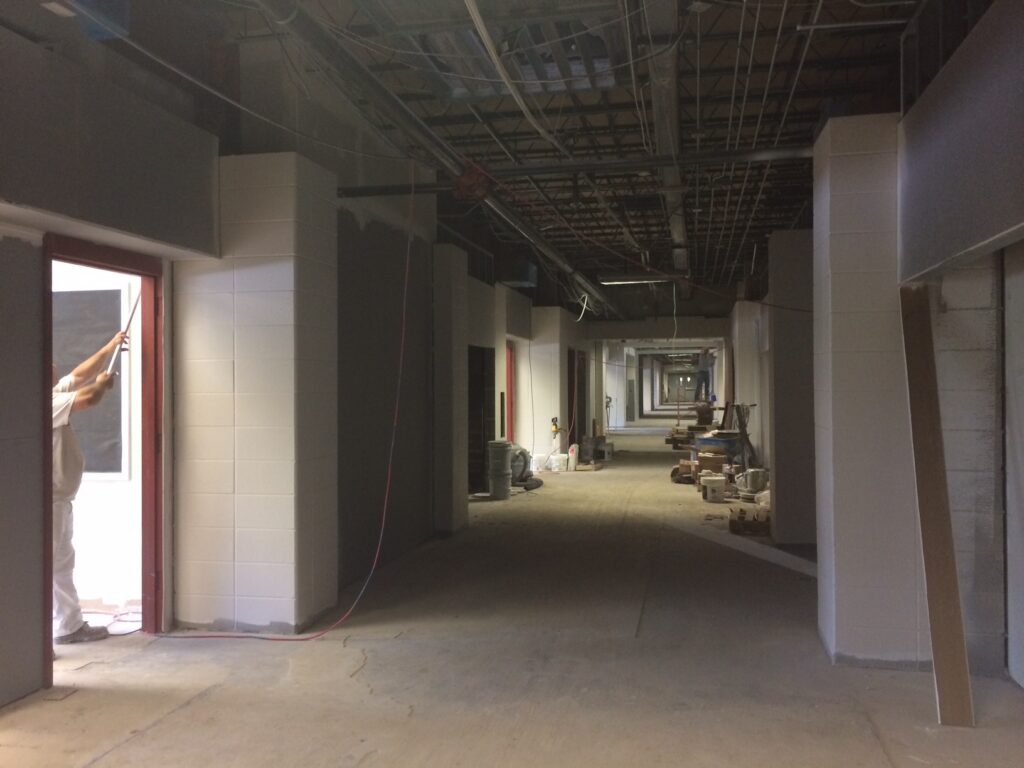 For Southport High School's Assistant Principal, Kirby Schott, his biggest concern was, of course, his students. "When testing day comes," says Schott, "I can go to Skillman and ask them to do work in another part of the building so the students can concentrate. I can't think of a time when Skillman has ever said their work comes before our students' work."
Communication requires a continuous effort from all team members
"It takes a lot of little projects to happen at the right time and in the right order for the larger project to be successful," adds Conaway. With two radios on his hip—one with a direct line to the school and the other to the contractors —Conaway serves as a critical contact point for coordination. 
"It's definitely something that has to be planned out well in advance," says Assistant Principal Schott. "But if I think of something at 10 p.m. at night, I know I can text Scott. It's a 24/7 open dialogue."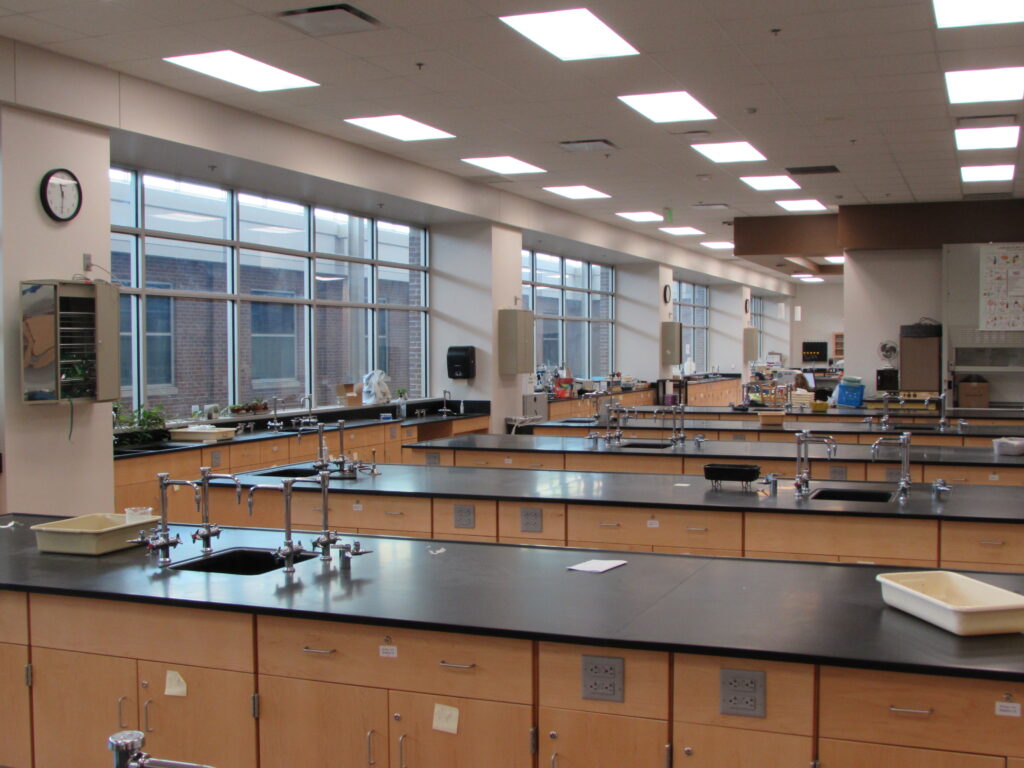 Besides a number of new and updated classrooms, the renovated Southport campus will feature a new media center, modernized science labs, better traffic circulation, and greater ADA compliance.  
The strategic planning done at the beginning of this project is one of the most significant contributing factors to its anticipated successful finish. Expected to reach completion at the close of the year, the project is on track to achieve all project goals including an on-time and on-budget finish. Southport High School will have more usable space with safe, modern and productive learning environments for students.